DELAWARE REGISTERED AGENT
A registered agent in Delaware acts as the liaison between your company and the secretary of the state to ensure the process of business formation and dealings is smooth and transparent.
No Extra Fees! No Hidden Costs! Benefit from the Registered Agent special package – $89 for one year.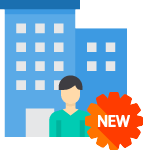 Do you need Delaware Registered Agent for your new company?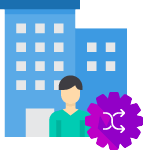 Do you want change your delaware registered agent to us?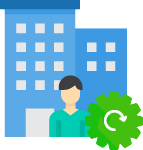 Do you want renew your delaware registered agent with us?
Do I need a Registered Agent for my Delaware Business?
Delaware is a state that has one of the most competitive business climates and this includes the lowest sales tax rate. The overall good business climate has a positive impact on business growth and this is where a Delaware registered agent plays the all important role of ensuring small and medium sized enterprises are able to create a strong foothold in this highly competitive environment.
Why Do I need a Registered Agent in Delaware?
The corporate and LLC laws in the State of Delaware, requires each and every business entity formed or registered in the state, to designate as well as maintain a "registered agent" in the state. The Chapter 18 – Limited Liability Company Act § 18-104 for a limited liability company and Chapter 1 – General Corporation Law § 131 for a business corporation enables a Delaware registered agent to facilitate service of process for business corporations and LLCs.
The General Corporation Law and Limited Liability Company Act also indicate that the business entities should have a principal office or a place of business in the state in order to transact in Delaware. Hence, it is important to maintain a registered agent in Delaware.
If a business entity fails to maintain a registered agent in the state of Delaware then it may fall into a "not good standing" status. It is also important to know that this can lead to forfeiture and you will have to apply for a "Certificate of Revival".
IncParadise is one of the trusted registered agents that provide registered agent services in Delaware to a wide variety of business entities including business formation or incorporation, We also offer additional services that includes certificate of good standing, amendments of articles, and reinstatement of business entities among others.
What Does My Delaware Registered Agent Do?
A Delaware registered agent offers a variety of services to business entities based in the state or out-of-state. Some of the prime services include:
Receiving Business Related Notices

This is one of the most important registered agent services in Delaware and it constitutes receiving different types of notices from the office of the secretary of the state. A notice for filing of annual reports is one such notice wherein the Delaware secretary of state will directly notify or call your registered agent. It is the duty of the registered agent to ensure you avoid penalties by filing on time. Check our Delaware Annual Report Services.

Receiving Legal Notices

A business entity can receive a legal notice from their client and this is where your registered agent in Delaware will be responsible for receiving the notices on your behalf. Your registered agent will play the role of protecting you and your business from clients filing suits against your company.

Receiving Business Related Mails

A business entity in the state of Delaware may receive business related mails from the secretary of the state and there is a possibility that they might not be able to revert immediately. This is where their registered agent will not only receive mails on their behalf but after discussion with the client, will also revert.
If you are planning to register domestic or foreign corporation, domestic or foreign partnership including a limited liability partnership, a domestic or foreign limited liability company, or even a domestic or foreign statutory trust in the state of Delaware, we at IncParadise can provide you with the highest standards of registered agent services in Delaware that will aid in business growth. Check some of our additional services.
Can I be my own Registered Agent or Choose a Professional Registered Agent for my Delaware Business?
Yes, you can be your own registered agent although the rules can vary from one state to another. In the state of Delaware, businesses have the following options:
Individual as Registered Agent
According to Delaware Code, Title 6 and 8, a domestic or foreign corporation as well as a domestic or foreign LLC can be their own agent or can be represented by an individual resident in the state. In order to become a registered agent of your own business, you will be required to maintain a business office in Delaware, which should be generally open, or if represented by an individual, he/she needs to be generally present at a designated location within the state, to accept service of process or perform the duties of a Delaware registered agent.
Note: A P.O. Box or mailbox service for an individual agent is inadmissible as an agent would be required to personally sign any document received from the state department or Delaware Division of Corporations.
Hiring a Commercial Registered Agent
The second option is to choose a professional registered agent services in Delaware pursuant to Title 8, Corporations, Chapter 1- General Corporation Law, Subchapter-III, Registered Office and Registered Agent § 131 for business corporations and Title 6, Commerce and Trade, Subtitle-II, Other Laws Relating to Commerce and Trade § 18-104 for a limited liability company.  
IncParadise satisfies and adheres to the regulations that has been established by the Secretary of State and is in compliance with the 8 Del. C. 1953, § 131; 56 Del. Laws, c. 50; 78 Del. Laws, c. 96, § 5; § 18-104 and § 18-105 for business corporations and limited liability company.
It is important to know that in the state of Delaware, a registered agent with 50 or more business entities, domestic or foreign, is classified as a commercial registered agent. We have represented more than 10,000 business entities across the US and are in compliance with the commercial agent requirement of the state.
Appointing a Registered Agent for Delaware?
Is there a process for appointing a registered agent in Delaware like IncParadise? We have created a step by step approach that will help you appoint a registered agent with ease.
1. Agent Requirement
You can appoint a registered agent in Delaware for different types of services depending on the business entity you are planning to form. You can also hire a registered agent for a specific service like getting a physical address so that your mails and notices are received. There are two options available to you:
Hire a new agent in Delaware
Change existing Delaware registered agent
This is the first step towards appointing a registered agent in the state.
2. Choose the Order Form
The next step is to choose an order form and the options are:
New Agent
If you are setting up your business in Delaware or if you are a foreign corporation interested in doing business in the state then you can start by hiring a registered agent Delaware like IncParadise.
Change Agent
Change Agent: If you already have an agent and are planning to change or looking for someone who is compliant with the regulations of Delaware Division of Corporations.
3. Order process
The third step towards appointing a Delaware registered agent is the order process. After completion of all paperwork for a new agent or change of agent for the business entity, your chosen agent will prepare paperwork for filing of "Registered Agent Acceptance" using the Resident Agent acceptance form. This will be submitted using our online system called Entity Management Software, where you will be able to see information pertaining to your Registered Agent and the Number of days till renewal.
Why Choose IncParadise as your Delaware Registered Agent?
As a commercially registered agent in Delaware, we provide our clients a variety of services depending on the type of business entity they are planning to form in the state. These include:
Total Compliance – We are in compliance with the state regulations pursuant to 8 Del. C. 1953, § 132 for a commercial agent like:

Maintaining a principal place of business or principal residence in Delaware
Maintaining a Delaware business license
Providing the Secretary of the State with specific information upon request and enabling communication with a business entity for whom we are the registered agent Delaware

Fast & Affordable Service – A commercially registered agent like IncParadise will provide their clients with an online account so that submissions and renewals are fast, secure, as well as affordable. If you opt for our registered agent services in Delaware today then it will be available at just $89 for one year.
Protect Your Privacy – As your Delaware registered agent, we will be the primary point of contact. We will protect your privacy by ensuring your company avoids embarrassing situations in front of your clients. We as your registered agent in the state will receive state department officials on your behalf and as a result, you will be able to enjoy complete anonymity!
Expert customer service – If you have any questions pertaining to registered agent services in Delaware then you can contact us at (888) 284-3821.
Can I change my current Registered Agent in Nevada to IncParadise?
You can change your registered agent in Delaware to IncParadise by filling the "Change of Registered Agent Online Order" form. It is that simple!
The Order process is as follows:
Order online
The paperwork for Registered Agent Change will be prepared and signed by us.
It will then be signed by you and has to be mailed to the Secretary of State- Delaware Division of Corporations.
The fee for filing for the change of Agent for an LLC as well as a Business Corporation is $50.00. Submit the signed form along with the fee and you are ready to transact business in the state!
Frequently Asked Questions about Registered Agent Service
$89 IS ALL YOU PAY FOR REGISTERED AGENT SERVICES IN DELAWARE
Simply ORDER ONLINE to begin!