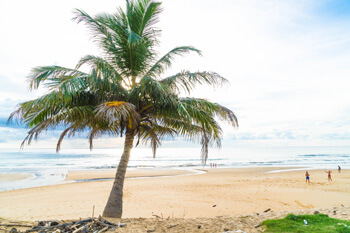 When you think of Hawaii, the first thing that comes to mind is being in one of the most exotic locales in the world. The question is – can you set up a company in Hawaii and sustain stable growth? Yes, you can. Since, this is a tourist destination, the tourism industry in 2017 set a new record with visitors spending $16.78 billion, which is a straight jump of 6.2 percent since 2016. The good news is that several new businesses opened up and effect supporting 204,000 jobs. If this is not the place to start a business then where is?
Set up Company in 'El Paradiso!'
Why Choose Hawaii for Incorporation?
Tourism has definitely opened the industry and also created space for other industries directly or indirectly related to it like travel or transportation, food services, accommodation, real estate etc. A 9.7 percent gain in visitors spending in Hawaii in 2017 can be seen in several areas including lodging or accommodation, food and beverage, shopping, and entertainment and recreation, and this is considered as one of the reasons for the rise in number of company incorporations in Hawaii. Here's a Year over year (YOY) data for small businesses in Hawaii:
2017 – Number of Small Businesses: 128,863 – Employment Created: 271,340 – Growth, Annual Rate: 1.3%
2016 – Number of Small Businesses: 126,600 – Employment Created: 267,796 – Growth, Annual Rate: 0.3%
2015 – Number of Small Businesses: 122,566 – Employment Created: 263,364 – Growth, Annual Rate: 3.8%
Now let's take a look at some of the salient benefits that are responsible for fueling growth of small businesses:
Hawaii Enterprise Zone Program
The Enterprise Zones Partnership Program (EZ) established by Hawaii State Legislature is being promoted by Department of Business, Economic Development and Tourism (DBEDT). If you set up a company in Hawaii that falls in a specific enterprise zone like Kauai County or Honolulu County then the business entity will enjoy tax benefits and other incentives. Businesses can also claim state income tax credits for a period of 7 consecutive years. To become an enterprise zone business, enroll here.
Business Grants and Incentives
One of the advantages of incorporation in Hawaii is that you can benefit from or claim a variety of business grants and incentives. One of the most popular program is:
Hawaii Small Business Innovation Research Program (SBIR): This is a Federal program that can be categorized into three phases. If you set up a company in Hawaii, and are new to SBIR, and if you require funds for business expansion then this is the program that will help you. You can apply for funds through HTDC's Hawaii SBIR Phase 0 Grant program.
How do you incorporate in Hawaii?
What is the process of incorporation in Hawaii? What type of documentation is required? These are some of the common questions that you will be confronted with if you are planning to start a new business in the state. The following steps will enable understanding of the entire process:
Business Type
The first step towards incorporation in Hawaii is choosing the type of business you want to form. You can choose to form an LLC or a Corporation. The type of business entity you want to form can be either a domestic or a foreign entity. The forms and fee will however be different for each type of entity. Know more
Business Entity Name
One of the most important steps towards incorporation in Hawaii is naming your business entity. You have to start by identifying, searching, reserving, and then registering the business entity name. There are 3 steps towards business name formation and they are:
Naming Requirements: A corporate name pursuant to HI Rev Stat § 414-51 (2010 through Reg Sess) should contain the words "corporation", "incorporated" or abbreviation like "corp.", and "inc." The names should be distinguishable from existing names.
Business name search: You need to search for a business name that is not in use currently. You can conduct a name search here.
Name Reservation: Once you have identified a business entity name, it is advisable to reserve the name by filing an application with Department of Commerce and Consumer Affairs pursuant to HI Rev Stat § 414-52 (2010 through Reg Sess). Name reservations are valid for 120 days.
Application of Reservation of Name
Choose a Registered Agent
A domestic business entity as well as foreign entity authorized to transact business in the state of Hawaii will have to maintain a registered agent pursuant to HI Rev Stat § 414-61 (2010 through Reg Sess). We are one of the respected registered agents in Hawaii and will be responsible for initiating incorporation in Hawaii through the processing of your "Articles of Incorporation" for domestic corporations and "Certificate of Authority" for foreign corporations.
Articles of Incorporation and Certificate of Authority
You will be required to submit an "Articles of Incorporation" if your business is a domestic corporation and a "Certificate of Authority" if it is a foreign business entity. In order to streamline the process of incorporation in Hawaii, we can file documents on your behalf through the online process or through an expedited process.
Date Stamped Copies
As a part of the process of company incorporation in Hawaii, we will ensure, you receive date-stamped and filed copies that verifies the state has filed as well as formed your corporation.
What would it cost to set up a company in Hawaii?
Costs and Fees associated with Hawaii Incorporation – Check Fees here!