How to Start a Digital Nomad Business
With all the advancement in technology, there is a high attraction towards working from anywhere in the world. And those who have begun to take advantage of the technology by working from home or any part of the world are known as digital nomads. All but gone are the restrictions to entry for international travel and incorporating a business.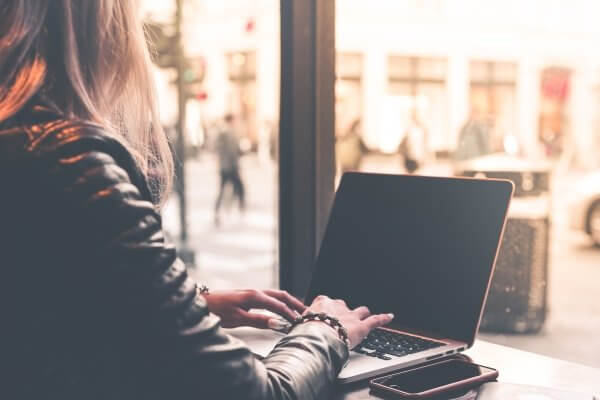 With the Digital Nomad Business at the lead, these two areas would soon be combined thoroughly, creating successful enterprises that these digital nomads would be able to run from any part of the globe. It does not matter if the digital nomad is selling digital products from Seoul, developing a successful software application from Rio De Janeiro, or operating a dropshipping business from Bali, there are boundless possibilities for anyone who has a vision, an idea, and an entrepreneurial spirit.
Obviously, it is not very easy where you have worldwide customers and new horizons. Operating a digital nomad business could be something very challenging. And here you would find all the details that you need to know about for starting a digital nomad business and entering into the entrepreneur world. So, let us begin with it.
Comprehending the Digital Nomad Business World
So, with all the intro that you have got, what do you think is a digital nomad business? There are various definitions and views regarding this, but what we think is that a digital nomad business is the one where a person can open a business in one place and operate it from any part of the world just through the internet connection. The best thing about this type of business is that you can even operate it when you are on the road.
Let us take some examples of what a digital nomad business might be:
Freelance Service
You can pick up anything that you are an expert in and offer it. This can include graphic design, web design, or copywriting.
Information Product
You can create something that offers information to people, allowing them to get all the details they want. Things under this idea include an online course, ebook, or other resources that the customers would pay for.
Affiliate Marketing Website
Create a website or any blog that would share reviews and advise on products. With this, you can also become the affiliate of the company selling the product you are talking about. And when a person clicks on the link to purchase the product from the retailer, you would also get a percentage of the revenue from it.
Software as a Service (SaaS) company
Another great idea is to create an application that you can put online where customers can then pay a monthly subscription for using it.
Drop-shipping business
In this business, you create a storefront for people to purchase goods online through you or from you easily. The person can buy something, and the supplier (or your supplier) can then send it to them directly.
As a matter of fact, the primary requirement to own a digital nomad business is to work from anywhere remotely. And this basically means that the freelance writers, markets, sellers, creatives, developers, gig providers and many more can all be digital nomads or open a digital nomad business. The idea of a digital nomad and a gig company go hand-in-hand.
Digital Nomad Business Background Information & Statistics
So, if this a huge sensation and many people want to own a digital nomad business, what is the background information and the states about it? Moreover, how would these changes impact the way the people work in the business? What is the future of a digital nomad business and is worth it? Well, here is the info you are looking for:
There is an estimation that in 2035, there would be around one billion digital nomads and about a million digital nomad businesses.
In 2017, it was recorded that about 30% of the US population spend their time in freelancing. And by 2035, it would increase to over 50% of the population who would also provide freelancing services.
About 90% and above location independent workers and digital nomads are much happier with their work situation as compared to those who work in an office environment.
In 2015, about 40% of the people called themselves as a digital nomad.
As soon as people began to be digital nomads, about 60% of them saw a raise in their earnings.
Out of those who have become digital nomads, 80% of them have claimed that they would not move back to their traditional job role.
Questions to Ask Prior to Initiating a Digital Nomad Business
But before you walk into the digital nomad business world, here are some questions you have to ask yourself to ensure that you are moving in the right direction before you can open your own digital nomad business:
Are you a person who can handle Digital Nomad Entrepreneurship?
Even though becoming a digital nomad has a lot of rewards, there are many risks that come along with it. And if we look at the side of the risks, there are things that you would need to deal with like the huge amount of uncertainty regarding clients, projects, cash flow and more.
But it is not that bad since when you get work, the pay is high and you can work when you want and from where you want. You would be able to succeed completely on your own terms and enjoy the satisfaction of starting a business that would assist others to also become successful.
What is the experience, expertise, and main skills that you need for being a successful digital nomad and owning a digital nomad business?
If you are planning to be a digital nomad who is highly successful, there are some skills that you need to possess. They are:
Any Professional skill/expertise: This is an obvious one where you need to have the skills and ability to do something that can be done remotely (which was covered above). You need to have the ability to sell what you are an expert in.
Ability to work from anywhere: It is important that you need to learn how to and even be comfortable in working from anywhere easily like the beach, a coffee shop, while on the road, or even at your home.
Exquisite communication skills: To become successful, it is vital that you have the skills concerning how to communicate with your clients. You would need to keep all your clients happy via the email, chat or even on the phone.
Dealing with change: The needs and demands of the clients can change fast. Marketplaces evolve, and people travel. And the capability to handle and deal with all the change and evolve along with it is vital for success.
Financial flexibility: Another thing that you would have to be an expert in is taking care of your finances. It is vital to always keep a balance and stay on top of your finances in a digital nomad business. Moreover, you also have to ensure that you have enough coming in regularly so that you can have a peace of mind.
Customer relationship nurturer: And last but not the least, you need to be able to keep your customers and clients happy since this is what would keep your digital nomad business going and you would give you a long-term success.
The Right Kind of Digital Nomad Business for You
In case you are still planning to turn yourself into a digital nomad, the most vital thing that you need to ask yourself is – what type of business is the right one for you to operate remotely.
And in case you already have a professional skill that you have used to work in some company with like development and coding, photography, video production, writing, design, writing or others, you can use these skills to make your digital nomad business out of it. The best thing about this is that you can easily travel the world while you work then.
But if you are not a professional in even one skill like this, you would need to think about a business that you want to run from any location. And it is obvious that the business does not have to be a service driven one, since you might have to learn a skill while you start the business, which is not an easy task.
And as a matter of fact, there are a lot of different ideas for a business like this, which includes ideas like social media marketing, blogging, affiliate marketing, creating information products, selling online through marketplaces like eBay or Amazon, and many more.
If you are willing to offer freelance services as well, there are a lot of marketplaces for it like the Toptal, 99 Designs, Fiverr, Freelancer, and UpWork. There are other big-gig economy companies that offer many opportunities like Taskrabbit, Lyft, Uber, and AirBnB. Moreover, you also need to know that it does not matter if you are offering services via another business marketplace, it does not mean that you are not a business on your own. You can just use the leads via these places to keep the work flow better.
In the end, to become a digital nomad has many challenges that come in the way. You have to be someone who is extremely focused and flexible, be comfortable in working and living in an isolated environment as you keep rolling with internet delays. You just have to be attentive and skillful, and you would end up building a highly successful digital nomad business.
Select the Best Business Structure & Register Your Digital Nomad Business
You now have all the details you need about building a successful digital nomad business, and it is time to make this vision of your come to reality. And for this, you would need to select the business structure for your business before you can register it and officially become a digital nomad business. In the USA, there are five types of business structures, which are:
C Corporation
C corporations are one of the largest and the most complex business structures in the USA. And is also the structure that many more than average entrepreneurs or business owners don't need.
S Corporation
Just like the C corporation, the S corporation is a complex kind of business and is also not mostly recommended for organizations that are small.
Series LLC
This type of business structure is a special one and is available only in a few states. Under this, you are allowed to build "mini" LLCs where each has it own separate assets and limited liability. But all these mini ones fall under the umbrella of the master LLC.
Limited Liability Company or LLC
The LLC is the most common kind of business entity where it is has an inexpensive, fast and simple setup process and maintenance process. The best thing about this type of structure is that your personal assets are protected and are not included in any business issues where you might have the chance to lose them. Moreover, it is one of the best ways to begin a digital nomad business.
Sole Proprietorship
The sole proprietorship business structure is one of the most common ones and is the default kind of business structure in the USA. It is called default since if you do not formally select a structure for your business, it would fall under this business structure.
But, this kind of business structure for your digital nomad business is not recommended since it would not be able to give you the legal protections you might need in the future.
After you have selected your option, it is better to register your business. Inc Paradise can assist you with this. Contact to know more!
Exceptional Considerations for Building a Digital Nomad Business Entity
Being a digital nomad, there would be some exceptional circumstances in which you would have to set up your business. As mentioned above, it is recommended to choose the LLC business structure where you would be able to enjoy the combination of the liability protection and the low administrative overhead which would give you a peace of mind.
The second thing is that, it is better to take the help of a company like Inc Paradise for getting the company legal papers ready and registering your business with the government, mostly if you are not in living in that state or out of the country/state. Moreover, incorporating in a US state that gives you the best benefits out of owning a company would really help you, even if it is not in your home state or home country as well.
Finally, companies like Inc Paradise also offer the services of a virtual office and mail forwarding that would help you a lot in your digital nomad business. In short, you would have everything take care of without the need of living in that state.
Exceptional Tax Considerations of a Digital Nomad Business
Other than all we have spoken about, there are some other points that should be kept in mind regarding the tax issues in the USA for a digital nomad business.
Working remotely from another country does not exempt you from paying the US taxes.
It is important that you check with the government of the country you are working in about the tax filing and the liability there.
You would need an accountant or lawyer to ensure you are not making any legal mistakes since foreign housing might be deductible in some cases, where only a professional would be able to advise you on it.
You might be eligible for tax relief on most or all of the revenue you made in case you are out of the country for more than 330 days under the "Foreign Earned Income Exclusion."
This lets the Americans who stay out of America exclude the initial $100,000 or so that is earned by them from the tax liability.
There are chances where the filings might be extra in case you have more than $10,000 in an investment account or non-U.S. bank.
For more details regarding the taxes and legal issues, it is better to hire a professional accountant and lawyer to help you out with it.
Setting up & Maintaining Your Digital Nomad Business
As soon as you have built your digital nomad business legally, you would have to settle some other things to make the business run smoothly. Here are the things:
Business Maintenance
As per most of the states in the USA, you need to file the annual report once in every financial year. You would also be expected to make the payment of the estimated taxes on the amount you are planning to earn in that year.
Other than this, you would also have to ensure that all your city, regional, and federal business permits and licenses might need to be renewed every year or even three years (depending on the period you choose for the license to last).
Processes
For running a business, you would need help like client management, financial management, and work management for which you would have to hire people. Also, you would need to track all the work and the projects so that the productivity is right. For this, you would need to use some softwares like Asana for tracking projects and Skype for communicating with the team.
Depending on the needs of the client, or how the clients would reach you, you would need to create a website, or a mobile app. For these too, you would need to hire someone to help you with it.
Marketing
As mentioned about, if you need to build a website or a mobile application to reach customers, it is something that you should do immediately since it would help customers learn about your company. Do you need a logo designed professionally or business cards made? Be it whatever, ensure that you give time and thought to your marketing strategies as you work remotely so that you can keep getting customers.
Equipment
Being a digital nomad might be beneficial for you bit you need to ensure that you have the right equipment needed at all times so that you do not lose clients or go into losses. It is vital to understand all that you need even while you are travelling on the road so that you can note them down as your business expenses and have then prepared before time.
Moreover, always remember to have extras with you so that you do not have to go looking for something in the middle of the night or in the middle of no where.
Finances & Taxes
Other vital things that you need to keep in mind is how you would take care of all your finances and have your business records up to date always. You might need to hire an accountant for your digital nomad business, and it is better to do it so that you do not mess up your financial situation and lose your company due to losses from petty mistakes.
Business Location
This is something you might not have expected, but you need a physical location to register your business and a place to where all your client and customer mails come to. So, where would you run your business from?
You can hire companies like Inc Paradise to avail the virtual office services and the mail forwarding services. Under these, they would offer you with their own physical address for registering your company and to get the mails there. These mails would then be sent to you as your choose so.
So, do you want to open a Digital Nomad Business?
In the end, if you want to own a Digital Nomad Business, IncParadise can assist you in the registration and incorporation processes. Contact to avail the services and have your business set up in no time!